Into All the World
Local Programs
Faith-based Community Assistance Agencies Group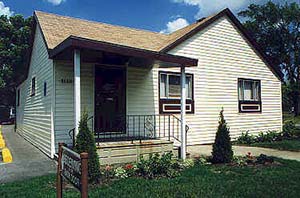 "We serve our community with caring, support, and God's love. Our heart is on the people in our community and how we care, advocate and coordinate services for those who need help." Midland Seventh-day Adventist Church is a contributing member of this group in the area of providing clothing for those in need through our Adventist Community Services Center located on Carpenter Street. See the Adventist Community Services page for hours of operation and other details.
http://www.MidlandSDA.org/ACS
Family Wellness Day at the Midland Mall
Each year the Midland Mall has a day dedicated to healthy living. More than 25 organizations have exhibitions or demonstrations from health screenings to gymnastics programs. The Midland SDA Church is one of the participating organizations with the message of healthful nutrition and demonstrations of plant based cooking.
Nursing Home Visitation
Each month volunteers from the Midland SDA Church goes to the various area nursing homes to present programs of singing and story for the residents.
Living Free Seminars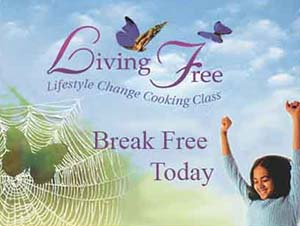 Whether it be problems with depression or stress or needing to learn more healthful ways of cooking, our Living Free Seminars have something for you. In the past we have offered the following Living Free seminars:
Lifestyle Change Cooking Classes (each spring and fall)
Depression--Live Without It Seminar
Stress Reduction Seminar
Breathe Free Stop Smoking Plan
We will hold seminars based on community interest.
You may express your interest on the Contact Us page here.
You may register online for the current Living Free Seminar on the Living Free page here.
Marriage and Family Seminars
In a world that may seem like it is crumbling, we believe that marriage is given by God and is worth maintaining and that strong families are the means of transmitting faith to the next generation.
In the past we have had the following marriage and family seminars:
Love and Respect with Emerson Eggerich
God's Heart Call to Inner Peace with Dorothy and Bruce Hayward
Financial Peace University with Dave Ramsey
You may register online for the current Marriage and Family Seminar on the Marriage and Family page here.
Religion at the Interface
Thinking people often wonder whether religion is important in the modern world. We think it is and offer a lecture series called Religion at the Interface to explore whether the Bible is accurate and therefore believable and how it can fit into our modern thinking. Such topics as archaeology, genes and DNA, and intelligent design/evolution have been explored.